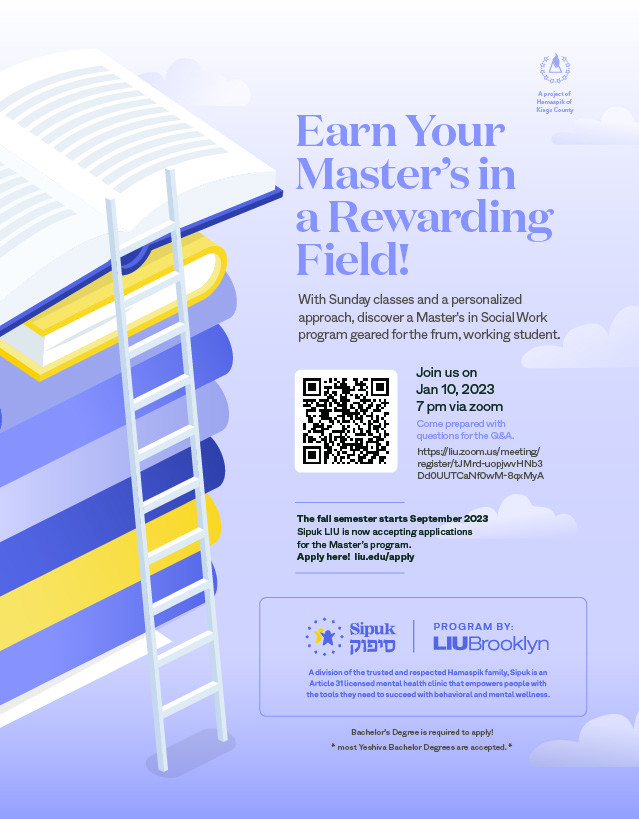 Discover A Master's In Social Work Program Geared For The Frum, Working Student.
Fall semester starts September 2023.
Now acceppting applications for the Master's program.
Sipuk – A Program by LIU Brooklyn
A division of the trusted and respected Hamaspik family, Sipuk is an article 31 licensed mental health clinic that empowers people with the tools they need to succeed with behavioral and mental health wellness.
Join us on Tuesday, Jan. 10th @7pm via Zoom
👉 https://liu.zoom.us/meeting/register/