[COMMUNICATED] We make time all year round to study Emunah and Bitachon, but to actually feel the strength and tranquility they promise requires more.
Join R' Sholom Mordechai Rubashkin for an entire weekend dedicated to breathing life into our Emunah and Bitachon and learning how to apply them to the challenges and struggles of day-to-day life.
"I was at the Shabbaton last year and it changed my life," one attendee told us this week. "When registration opened this year I made sure to call right away to lock in my place."
The packed program will include uplifting Tefillos, a spirited Oneg, practical group discussions, illuminating and thought-provoking Shiurim and speeches by Rabbi Rubashkin and guest speakers, and additional talks by Mrs Rubashkin.
A five star menu and luxurious accommodations will make this year's program a rejuvenation for both body and soul, and an exciting Kid's Progam and babysitting service will ensure a meaningful Shabbos for all.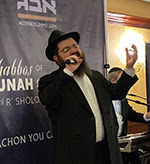 Benny Friedman will be joining us for the rousing Melava Malka, which was one of the real highlights of last year.
Over the course of the Shabbos, attendees will have the opportunity for personal, private conversations with Rabbi or Mrs. Rubashkin
This year's program will take place in the Westin Princeton, only an hour's drive from both Lakewood and New York City.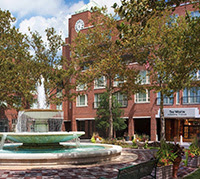 The Westin Princeton
at Forrestal Village
201 Village Blvd
Princeton, NJ 08540
Call 732-354-1496 to register or fill out some basic information on the website and we'll call you back.
We hope to see you there!