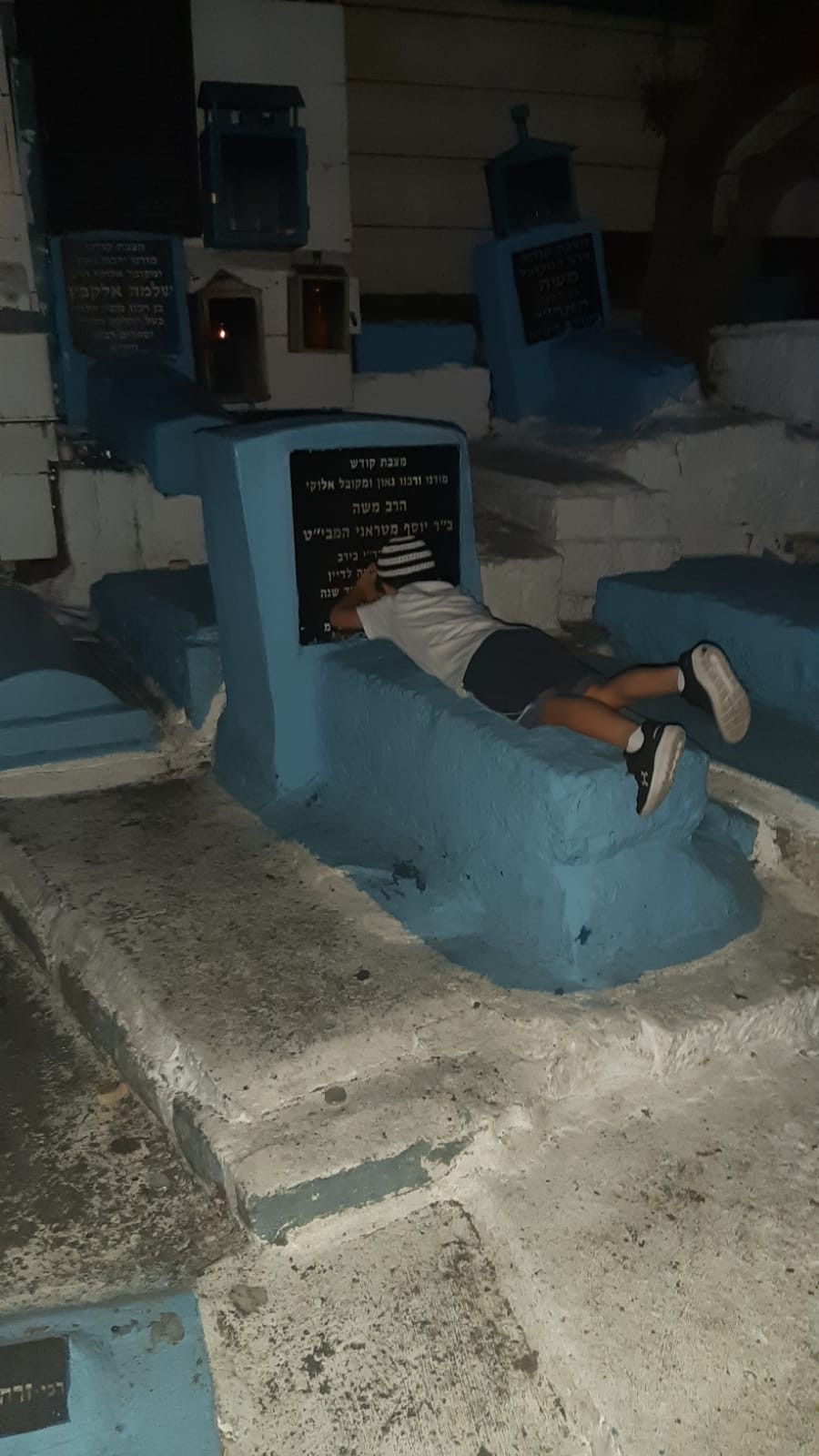 בס"ד
Dear fellow Jew,
In a heartfelt appeal, Nir Menachem, a dedicated father, beseeches us for assistance as his young son, Lavi, confronts a life-threatening medical condition that demands immediate intervention.
Lavi, a vibrant 8-year-old, was born hale and hearty, but recent months have seen him grappling with severe abdominal pain, persistent vomiting, and debilitating diarrhea. Extensive medical evaluation revealed a rare and grave intestinal disorder wreaking havoc on his digestive system and large intestine.
To secure Lavi's future, an imperative abdominal surgery at the Children's Hospital in Philadelphia is the only path forward. Yet, the staggering cost of this procedure, totaling approximately $200,000, has placed an unbearable financial weight on the Menachem family.
Until the scheduled surgery in January, Lavi's life teeters on the precipice. He requires ceaseless care, intensive daily treatments, and unwavering medical oversight to purge his body of toxins. The urgency of this situation cannot be overstated, as any delay in treatment could imperil this young life.
The Menachem family, despite their unwavering resolve, grapple with an overwhelming set of challenges. The fiscal strain stemming from exorbitant medical expenses and the necessity of remaining by Lavi's side has plunged them into a chasm of debt.
Nir Menachem extends an impassioned plea to our Jewish heart, appealing to your compassion and support to rescue his son. Lavi, at just 8 years old, brims with vitality and yearns to flourish. Every contribution, regardless of size, propels them closer to affording Lavi the vital surgery he so desperately requires.
Contributions are eligible for tax deduction under 501(c)(3) regulations, offering a tangible means for compassionate individuals to effectuate a significant change in young Lavi's life. Let us unite as a community to offer Lavi the opportunity for a brighter tomorrow.
Our hearts and thoughts are with Lavi and the Menachem family as they navigate this arduous journey. May we all be graced with joy, health, and a New Year filled with prosperity.
Shana Tova umetukah